The Fight Against Hiring Bias & How Inclusive Practices Are Opening The Tech Industry To Underrepresented But Highly Skilled Talent
Part of the mind the (skills) gap series
Chris Quickfall, CEO at Cognassist
Diversity & inclusion plays an increasingly important role in global corporate strategy, and this deserves to be celebrated.
But true inclusion isn't just about addressing gender balance, or ethnic minority representation. It's about creating cultures of safety, transparency & adaptability that transcend bias entirely, empowering people from every type of background to fulfil their potential at work.
To challenge our collective thinking on this topic, the second event in our Mind The (Skills) Gap series brought together representatives of talent communities that still face significant barriers into and within industry.
Neurodiverse individuals.  People with disabilities. Ex-offenders. Veterans. Those from a background of socioeconomic disadvantage. The LGBTQ+ community. And everyone in-between. People with enormous potential, transferable skills & applicable experiences who are so often invisible to traditional hiring practices, but who deserve to have their equal value recognised by employers.  
Over the course of a highly interactive event, our speakers discussed their own experiences, shared tools & best practice for embracing genuine inclusion, and inspired us all to consider whether underrepresented talent communities hold the key to solving the digital skills crisis.
Dr. Curly Moloney, Co-Author and CEO of The Cambridge Code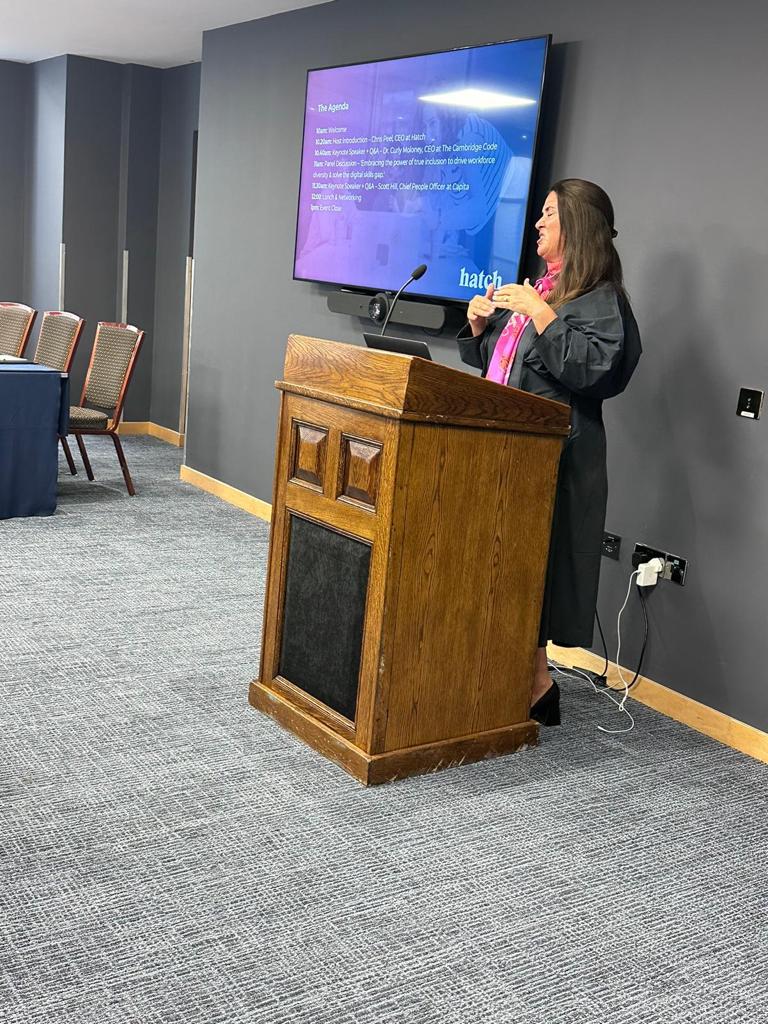 Curly opened the event by sharing the founding story and inclusive principles behind The Cambridge Code, a tool that measures a range of deep-seated, subconscious traits that make us the individuals that we are.
Curly then shared with the audience how exactly The Cambridge Code works, and why it's such a powerful tool in providing employers with a different perspective on candidates.
Curly finished her keynote by sharing some examples of where The Cambridge Code has been used to fuel and inform more inclusive hiring practices, with some incredibly humbling results.
Amidst the growing digital skills gap, are employers thinking broadly enough about diversity and inclusion?
Amanda Seabright
Academy Director at Hatch
Will Fraser
Founder & MD at 100 & First
Andrew Jackson
Managing Director at SaluteMyJob
How can we better connect the dots between these underrepresented pools of talent and employers?  
When we're assessing candidates for a new role, what are the other sorts of tools that we have at our disposal to make sure that we're catering to the needs of all applicants, irrespective of whether they have a disclosed or a non-disclosed difference?
If you could leave the audience with a single piece of actionable advice to make their organisation more genuinely inclusive, what would it be and why?
Join us for more insightful sessions
At Hatch, we'll be running thought-leadership events every quarter as part of our Mind The (Skills) Gap series. Each event will consider a different topic that falls within the parameters of EDI, but that we feel deserves more of our collective attention.  
To register your interest for our next event in September, please register below.
And to stay up-to-date with our events, the write-ups, and to join the incredible network of people already following the series, please join our Mind The (Skills) Gap community on LinkedIn. 
Solving the digital skills gap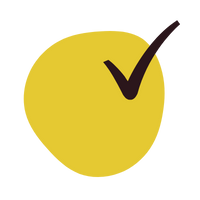 Hatch Academies
Create entry-level talent pipelines of 10 - 25 new starters all landing on your schedule.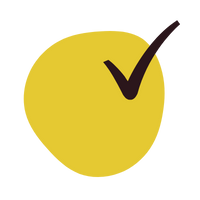 Hatch Recruit
Find a solution to immediate hiring needs with Hatch's direct hire model for experienced candidates.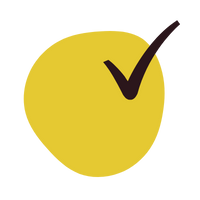 Hatch Reskill
Engage and retain existing staff, whilst closing critical skill gaps in your organisation at any level.
It all starts with a conversation
Let's start that conversation today