Online Software Development Course.
Gain the skills needed for tomorrow, today.
Code your way to a career.
As a global society, we average up to 11 hours of screen time per day. During the pandemic, this climbed as high as 19 hours per day. From managing money online, to streaming, to food delivery apps, software powers everything we do on our screens.
Because of this, businesses rely increasingly on software development to maintain their competitive edge. In the UK alone, it's estimated that another 1.5million Software Developers will be required over the next 2-years to keep pace with employer demand. Be one of the next to hit the market.
Because building a long-term career in software is about so much more than just technical skill. 
Powered by world-class technology & industry experts so you can master your craft.
Be fully-prepared for the world of work and benefit from introductions to our employer network.
What is Software Development?
Software development refers to a set of computer science activities dedicated to the process of creating, designing, deploying, and supporting software. Software itself is the set of instructions or programmes that tell a computer what to do.
Who is this course suitable for?
Whether you're looking to start a new career in Software Development, or accelerate an existing one, Hatch can support you at any stage of your career journey through our award-winning learning pathways.
If you don't have experience in Software, or the tech industry as a whole, we recommend starting with our IT Fundamentals course to make sure you get the most out of your learning experience and don't miss out on any key skills.
What does this mean for me?
Software Developers are in high demand in the current market.
For an entry- level Software Developer role, you could expect to be earning between £40,000 – £60,000 per year, depending on factors such as your location and career history.
Due to the growing demand for Software skills, you don't necessarily require previous experience to secure an entry-level role, and opportunities for progression once you're employed are excellent.
Our Online Software Development Course
Onboarding
Let's get to know each other. Get acquainted with the Hatch team, including your expert Trainer, and we'll do our best  to support you in creating the optimal conditions for you to maximise your learning. 
CIW Advanced HTML5 and CSS3 Specialist
Study for CIW Advanced HTML5 and CSS3 Specialist
Gain hands on experience in fundamental HTML and CSS practice, JavaScript characteristics and web and app design.
CIW Advanced HTML5 and CSS3 Specialist
Study Python Fundamentals
This course provides skills in all the basic and advanced concepts of Python programming with its interactive learning resources. The course includes topics such as Python basics, data structures, functions in Python, modules in python, and many more.
Study for Software Fundamentals
Develop your understanding of core programming, object-oriented programming, general software development, web applications, desktop applications and databases.
Beginning C# 7 Programming
Study for C# 7 Programming
Gain knowledge of C# programming, including the concepts such as desktop, cloud, and cross-platform programming, making use of data sources. Also understand the basic and advanced concepts of C# programming and provide hands-on learning with the real-world scenarios.
Beginning C# 7 Programming
Oracle OCA Java SE 8 Programmer
Study for Oracle OCA Java SE 8 Programmer
Learn the syntax and structure that surrounds Java programming language to create Java applications – master data types, operators and decision control structures.
Oracle OCA Java SE 8 Programmer
OCP Java SE 8 Programmer II
Study for OCP Java SE 8 Programmer II
Develop your understanding on topics such as functional programming, basics of object-oriented programming and application of knowledge in database work. Cover all fundamental aspects of Java programming and demonstrate your skills to your employer that you are proficient in Java technologies and use industry standard best practices
OCP Java SE 8 Programmer II
Your certification choice
As part of your course fees, you can select one of the following exam vouchers to verify your learning against your chosen career aspirations:
PCAP™ – Certified Associate in Python Programming certification is a professional, high-stakes credential that measures the candidate's ability to perform intermediate-level coding tasks in the Python language.
Java SE 8 Oracle Certified Associate (OCA) certification helps you build a foundational understanding of Java, and gaining this certification credential is the first of two steps in demonstrating you have the high-level skills needed to become a professional Java developer. 
It all starts with a conversation
Building a career is about more than just technical skill.
Built into every learning pathway are optional Personal & Professional Development modules and dedicated pastoral care, because there's more to being job-ready at the end of your course than just technical skill.
Our additional career support, explained.
Once you've successfully graduated the Academy, you'll be assigned a Career Support Officer who will work with you directly to understand your ambitions, prepare you for the world of work, and where applicable help to introduce you to employment partners.
We'll start by cross-referencing your skills with any live opportunities we have through our academy sponsors and employer partnerships.
We'll take the time to understand your career ambitions and support your job-search with a best-practice CV template.
Your Career Support Officer will review your CV with you to fine-tune your it, giving you the tools you need to make the best possible first impression.
Depending on your level of competency and job-readiness on completion of your course, your Career Support Officer may recommend complimentary learning pathways to prepare you fully for the world of work.
Your Career Support Officer will work with you via phone, video chat or e-mail to support your interview preparation and make sure you feel fully-prepared.
Your dedicated Career Support Officer will keep an eye on the market and match you with any live roles that suit your skills, experience and career ambitions.
How much is the software development course?
Choose to either pay your course fees in full, or opt to use our flexible funding solution
Payment in Full
Funding Option
Don't just take our word for it...
Are you ready to learn more?
Frequently Asked Questions
Our most frequently asked questions and answers on getting a job in software development and studying software development with Hatch.
What is a Software Developer?
A Software Developer – also known as a programmer, coder or Software Engineer – is an IT professional who uses programming languages to create computer software, applications or tests/debugs software.
What does a Software Developer do?
A Software Developer engages in identifying, designing, installing and testing software as a system or application built.  Once Software Developers have delivered the final software system, they will also help in maintaining and updating the program to ensure that all security problems are fixed, and it operates with new databases.
In a role of a software developer they create the applications that allow people to do specific tasks on a computer or mobile and others develop the underlying systems that control networks.
What skills are requird to be a Software Developer?
While technical skills will always be a key component of any job, they aren't the only things employer would be looking for.
Mathematical aptitude
Problem-solving skills
Programming languages (different types of developer role require different languages)
Excellent organisational and time management skills
Accuracy and attention to detail
An understanding of the latest trends and their role in a commercial environment
Teamwork skills
Self-development skills to keep up to date with fast-changing trends
What tools do Software Developers use?
Software Developers use a variety of tools for things like version control, code review, software development, git repository hosting, bug tracking, etc. Here's some common ones:
Git – version control and code repository
SQL – for Database interaction
Python – Coding and Programming
Docker – Container
Is this Software Development course fully online?
Yes, our Software Development course if 100% online, accessible from any device, anywhere. 
However at the same time you'll benefit from the same industry-leading instructors that mentor though our bootcamp academies via phone, email and webinar.
Is working in Software Development a good career?
Today, skilled Software professionals are one of the most sought-after professionals worldwide. Demand is strong, and the amount of people with these skills so limited. As a result, Software Developers command significant salaries and excellent work-base perks – even at the entry-level.
Software Development skills are required throughout a diverse mix of companies and industries – both private and public-sector. 
In short, there truly has never been a better time to break into Software Development.
Can I become a Software Developer with no prior experience?
Yes, our Software Development course is designed to bring you to entry-level standard within the industry. However it would be easier if you had some technical-related experience already.
If you are unsure, consider first completing our Software-Fundamentals course, designed to ease your path into a more specialist area such as Software Development.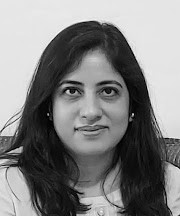 Dr. Sonal Khosla
DATA SCIENCE TRAINER LEAD
Sonal holds a PHD in Computer Science and a Masters in Computer Applications. She has extensive experience in academia, research and industry. Her training style promotes engagement through provoking lively debate and fosters learning through practical skill application.
Join the skills revolution today