Data Analyst Course Online.
Demand more from a role by upskilling in Data.
Join the data revolution.
Data is everywhere, all the time. And every single day, we create an estimated 2.5 quintillion (yes, you read that right, quintillion) more bytes of the stuff. But data is only useful to us if it's easy to find, share and interpret.
As a result, Data Analysts are in high demand across pretty much every industry, as more and more organisations appreciate the need for these hidden heroes for a data-driven approach.
Because building a long-term career in data analysis is about so much more than just technical skill. 
Powered by world-class technology & industry experts so you can master your craft.
Be fully-prepared for the world of work and benefit from introductions to our employer network.
Data analysis is a process of collecting, analysing, cleansing, transforming, and modelling data with the goal of discovering useful, data-driven information and insights to inform decision-making.
Who is this course suitable for?
Whether you're looking to start a new career in Data, or accelerate an existing one, Hatch can support you at any stage of your career journey through our award-winning learning pathways.
What does this mean for me?
Data Analysts are in high demand in the current market.
For an entry- level Data Analyst role, you could expect to be earning between £35,000 – £53,000 per year, depending on factors such as your location and career history.
Due to the growing demand for Data skills, you don't necessarily require previous experience to secure an entry-level role, and opportunities for progression once you're employed are excellent.
Our Online Data Analyst Course
The course will provide you with the foundational knowledge of analysing, reporting and working with data. This is intended for candidates who are looking to develop their understanding of data analysis and analytical capabilities. Later modules display increased advancement – from preparing, modelling and visualising data as well as deploying and maintaining deliverables.
Onboarding
Let's get to know each other. Get acquainted with the Hatch team, including your expert Trainer, and we'll do our best  to support you in creating the optimal conditions for you to maximise your learning. 
Study for Data Fundamentals
This data analyst training provides you with skills in the fundamentals of data analysis and big data, as well as tools for capturing and analysing data.
Modules:
Fundamentals of Data Analysis
Introduction to Big Data
Working with Data Sources
Tools for Capturing and Analysing Data
Analysing and Reporting Data
Study for SQL for Data Analytics
This SQL module and its associated labs will teach you everything you need to know, from the basics of SQL for analytics, to SQL for data preparation, aggregate functions for data analysis, importing and exporting data, analytics using complex data types, and more. 
Gain hands-on experience working with simulations of real-world hardware, software, and command-line interface environments.
Study for Power BI
Learn to explore and visualise data with Power BI. The lab in this module is cloud-based and device-enabled for maximum immersion, and will provide you with the knowledge and skills required to analyse data with self-service BI, connect to data sources, perform advanced data modelling and shaping, perform advanced analysis, publish and share reports and dashboards, extend access to Power BI, and more.
Regression Analysis with Python
Study for Regression Analysis with Python
Linear regression and logistic regression are two of the most widely used statistical models. They act like master keys, unlocking the secrets hidden in your data. In this course, you'll gain the skills you need to fit simple linear and logistic regressions. Through hands-on exercises, you'll explore the relationships between variables in real-world datasets. 
Regression Analysis with Python
Your certification
Your course fees will include the following exam voucher to verify your learning against your chosen career aspirations:
CIW Data Analyst Specialist certification signifies knowledge of how to use data to analyse all aspects of a company's operation and make appropriate business decisions.
It all starts with a conversation
Building a career is about more than just technical skill.
Built into every learning pathway are optional Personal & Professional Development modules and dedicated pastoral care, because there's more to being job-ready at the end of your course than just technical skill.
Our additional career support, explained.
Once you've successfully graduated the Academy, you'll be assigned a Career Support Officer who will work with you directly to understand your ambitions, prepare you for the world of work, and where applicable help to introduce you to employment partners.
We'll start by cross-referencing your skills with any live opportunities we have through our academy sponsors and employer partnerships.
We'll take the time to understand your career ambitions and support your job-search with a best-practice CV template.
Your Career Support Officer will review your CV with you to fine-tune your it, giving you the tools you need to make the best possible first impression.
Depending on your level of competency and job-readiness on completion of your course, your Career Support Officer may recommend complimentary learning pathways to prepare you fully for the world of work.
Your Career Support Officer will work with you via phone, video chat or e-mail to support your interview preparation and make sure you feel fully-prepared.
Your dedicated Career Support Officer will keep an eye on the market and match you with any live roles that suit your skills, experience and career ambitions.
How much is the data analyst course?
Choose to either pay your course fees in full, or opt to use our flexible funding solution
Payment in Full
Funding Option
Don't just take our word for it...
Are you ready to learn more?
Frequently Asked Questions
Our most frequently asked questions and answers on getting a job as a data analyst and studying data analysis online with Hatch.
Simply put, a Data Analyst is someone who collects, organises and studies data to provide business insights.
What does a Data Analyst do?
As a Data Analyst, it's your responsibility to turn raw data into meaningful insights. Following the data analysis process, you'll solve specific problems or answer certain questions based on data and the insights it provides.
What skills are required to be a Data Analyst?
Ideally you possess the following skills for ease of transition, although the level at which you apply them will differ depending on your level of seniority.
Analytical and problem-solving skills. You can apply analytical techniques to present a solution.
Communication skills. You have strong verbal and written communication skills and understand how to share insights with stakeholders.
Logical and creative thinking skills. You can approach a problem, applying logic and creativity.
Project management skills. You know how to work with stakeholders to gather requirements and deliver findings. 
Proven IT and mathematical skills. You have proven IT and mathematical skills, demonstrated through relevant qualifications or work experience.
What tools do Data Analysts use?
There's a huge range of applications and software that support a Data Analyst's everyday process. While some require a bit of technical input, once you've covered the basics, you'll find everything a lot easier.
Common tools for Data Analysts include:
MS Excel
Python
R
Databases and management systems
SQL
Is this Data Analyst course fully online?
Yes, our Data Analyst course if 100% online, accessible from any device, anywhere. 
However at the same time you'll benefit from the same industry-leading instructors that mentor though our bootcamp academies via phone, email and webinar.
Is becoming a Data Analyst a good career?
Today, skilled Data Analysts are one of the most sought-after professionals worldwide. Demand is strong, and the amount of hidden-heroes with these skills so limited. As a result, Data Analysts command significant salaries and excellent work-base perks – even at the entry-level.
Data Analyst are required throughout a diverse mix of companies and industries – both private and public-sector. Any company that uses data (which in theory is all) needs an individual or an entire team to make data-driven decisions to streamline operations or gain competitive advantages and improve performance.
In short, there truly has never been a better time to become a Data Analyst.
Can I become a Data Analyst with no prior experience?
Yes, our Data Analyst course is designed to bring you to entry-level standard within the industry.
After this point, you could consider upkilling further and exploring either our Data Engineering or Data Science pathway.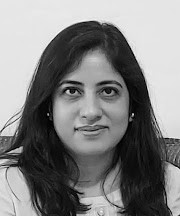 Dr. Sonal Khosla
DATA SCIENCE TRAINER LEAD
Sonal holds a PHD in Computer Science and a Masters in Computer Applications. She has extensive experience in academia, research and industry. Her training style promotes engagement through provoking lively debate and fosters learning through practical skill application.
Join our skills revolution today